Want to know Bihar election 2020 dates? Bihar election 2020 will take place from October 28, 2020 in three phases. The Election Commission has announce the dates for Bihar assembly election on September 25,2020 . The current Nitish Kumar led government's tenure will come to an end by 20th November. The counting is scheduled on 10th November.
Find out dates of Bihar assembly election for various phase and constituency-wise list of candidates from Major political parties such as RJD, JDU, BJP and INC
Bihar election 2020 would make history as it is the first state in India to go to elections during a pandemic. Sunil Arora, the Chief Election Commissioner Of India stated that assembly election in Bihar will go as scheduled and special arrangements will be made to ensure safety of the citizens. Let's find out more about Bihar election 2020 date.
Bihar Election 2020 Date
| | | |
| --- | --- | --- |
| Phase | Date | Number Of Seats Going To Poll |
| Phase 1 | October 28 | 71 constituencies in 16 districts |
| Phase 2 | November 3 | 94 constituencies in 17 districts |
| Phase 3 | November 7 | 78 constituencies in 15 districts |
Bihar Election Assembly 2020 Dates
| | | |
| --- | --- | --- |
| Bihar Assembly Election 2020: Phase 1 | Bihar Assembly Election 2020: Phase 2 | Bihar Assembly Election 2020: Phase 3 |
| October 8 – Last date to file nomination | October 16 – Last date to file nomination | October 20 – Last date to file nomination |
| October 9 – Scrutiny of nomination | October 17 – Scrutiny of nomination | October 21 – Scrutiny of nomination |
| October 12 – Last date for nomination withdrawal | October 19 – Last date for nomination withdrawal | October 23 – Last date for nomination withdrawal |
| October 28 – Date of polling | November 3 – Date of polling | November 7 – Date of polling |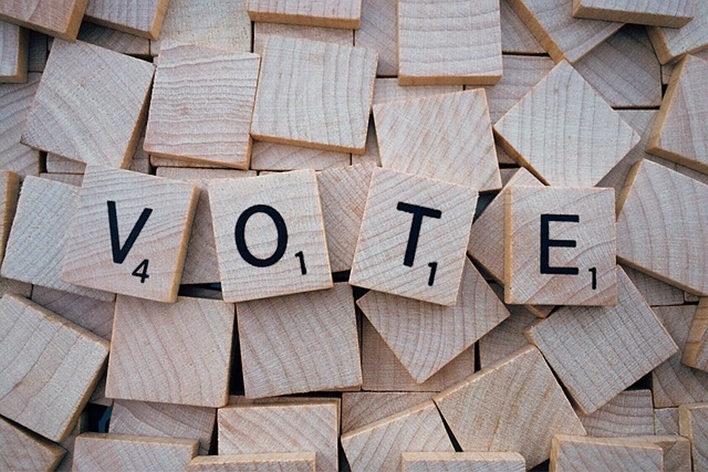 Bihar Assembly Election 2020 – Quick Facts
Polling time: 7 am to 6 pm
The last one hour will be reserved for Covid-19 patents and those under quarantine
There are 72.9 million electors in Bihar
Major Political Parties In Bihar
The major parties that might contest in the upcoming Bihar assembly elections are:
| Party | 2015 Seats | 2015 Vote Share |
| --- | --- | --- |
| RJD - Rashtriya Janata Dal | 80 | 18.4% |
| JDU- Janata Dal (United) | 71 | 16.8% |
| BJP - Bharatiya Janata Party | 53 | 24.40% |
| INC - Indian National Congress | 27 | 6.70% |
| CPI(ML)(L) - Communist Party of India (Marxist–Leninist) Liberation | 3 | 1.50% |
| LJP - Lok Janshakti Party | 2 | 4.80% |
| RLSP - Rashtriya Lok Samta Party | 2 | 2.60% |
| HAMS - Hindustani Awam Morcha | 1 | 2.30% |
| BSP - Bahujan Samaj Party | NIL | 2.10% |
| CPM - Communist Party of India (Marxist) | NIL | 1.40% |
| AIMIM - All India Majlis-e-Ittehadul Muslimeen | NIL | 0.20% |
| NCP - Nationalist Congress Party | NIL | 0.50% |
How To Vote Using EVM – VVPAT Machine
Know how to cast your Vote using EVM – VVPAT machine.#KnowYourEVM #VVPAT #ITrustEVM #DelhiAssemblyElections2020 #दिल्लीविधानसभाचुनाव2020 pic.twitter.com/uQGyFpJ5mk

— Election Commission of India #SVEEP (@ECISVEEP) February 5, 2020
Bihar Assembly Election 2020 – Special Arrangements
To ensure safety of citizens, the commission suggested the following special arrangements:
Number of electors per polling station – 1,000 . Earlier it was1,500
Setting up 33,797 additional polling booths
Reduce average number of electors per booth 678. Earlier it was 985
Deployment of additional 1.8 lakhs polling personals
Allocation of more VVPATs and EVMs
Optional postal ballot voting for:

Senior citizens above 80
Persons with disability
Voters engaged in essential services
Covid-19 positive voters

To ensure safety the below will be used:
6 lakh PPE kits
7 lakhs sanitizers
46 lakh masks
6.7 lakh faces-shields
Pair of 23 lakh hand gloves
7.2 crore single-use hand gloves for voters
Source: https://eci.gov.in/files/file/3904-bihar-2015/
Other Useful Information