Healthcare
Top Hospitals Offering Online Consultation With Doctors In Mumbai
During the COVID-19 pandemic, many healthcare providers in Mumbai are turning to teleconsultation to ensure uninterrupted medical care to their customers. A good range of multispecialty and super specialty hospitals in the city are offering online consultation with doctors through video calls, audio calls, and chats. With regular OPDs closed, such online facilities help people seek medical advice from qualified professionals without stepping out of the house.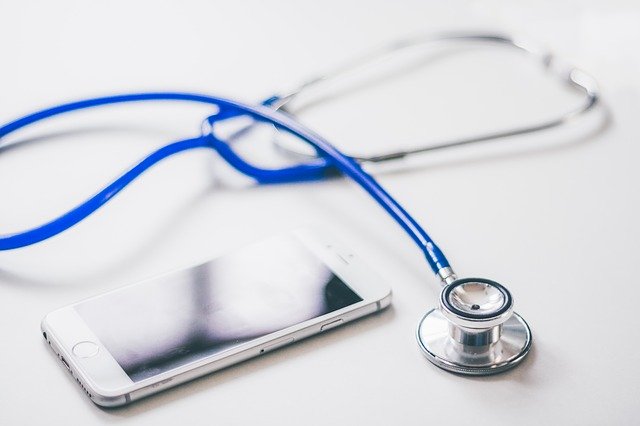 Where To Get Online Consultation With Doctors In Mumbai?
Kokilaben Dhirubhai Ambani Hospital, Lilavati Hospital, Nanavati Hospital, Fortis, and Apollo are some of the top multispecialty hospitals for online consultation with doctors in Mumbai. Are you looking for specialized care like pediatrics, pregnancy and maternity care, diabetics and endocrinology, etc.? You can check out hospitals like Cloudnine, Motherhood, and Apollo Sugar Clinics, to name a few.
We have compiled a list of hospitals and apps that allow you to talk to a doctor online in Mumbai. Check it out:
Hospital
Type
Location
Phone
Kokilaben Dhirubhai Ambani Hospital & Medical Research Institute
Multispecialty
Andheri West
1800-3000-3333, +91-22-3069-6969, +91-22-3099-9999, +91-22-2603-3333
Cloudnine Hospital
Pregnancy and Maternity Care
Malad West
+91-99728-99728
Navi Mumbai
Motherhood Hospital
Pediatrics and Pregnancy and Maternity Care
Kharghar
+91-80-6723-8882, 180-0108-8008
P. D. Hinduja Hospital
Multispecialty
Mahim
+91-22-6766-8181, +91-22-4510-8181, +91-22-2445-2222, +91-22-2445-1515
Lilavati Hospital and Research Center
Multispecialty
Bandra West
180-0267-8612, +91-91670-25428, +91-88793-41577
Nanavati Hospital
Multispecialty
Vile Parle (West)
+91-22-2610-3995, +91-22-2626-7500, +91-82918-96462 (Whats App only)
Fortis Hospitals
Multispecialty
Mulund
+91-22-4365-4365
Kalyan
+91-25-1237-1000
Mahim West (S.L Raheja Hospital)
+91-22-6652-9999
Vashi (Hiranandani Hospital)
+91-22-3919-9222
Apollo Hospitals
Multispecialty
Multiple locations
186-0500-1066, +91-70938-40123 (chat only)
Dr. L.H Hiranandani Hospital
Multispecialty
Powai
+91-22-2576-3500,
+91-22-7102-3500, +91-80808-02665
Jaslok Hospital
Multispecialty
Pedder Road
+91-22-4017-3333, +9122-4017-3010, +91-80808-02665
Apollo Sugar
Diabetics and Endocrinology
Multiple locations
180-0103-1010
How To Get Online Consultation With Doctors In Mumbai?
Whether you are looking to consult a physician or a specialist regarding a newly developed medical condition or do regular follow-ups with your doctor, you can do it online from the comfort of your home. Many of the above-listed hospitals have specified their process for booking video consultation. After booking an appointment with a doctor of your choice and paying the consultation fee online, you can get on a video call and seek medical advice from her/him. However, you must keep in mind that teleconsultation has its own limitations and doesn't involve any physical examination or tests.
Apps For Booking Online Doctor Consultation In Mumbai
Healthcare apps and platforms are another great way to find a doctor in Mumbai and book the consultation online. Platforms like Practo, DocsApp, Lybrate, 1MG, etc. have thousands of doctors registered on them. These doctors are categorized based on their specialty – that is, pediatricians, gynecologists, dermatologists, general physicians, orthopedics, etc. This makes it easy for you to search for a specialist and book an appointment without spending too much time.
Given below is a list of some of the leading apps for online consultation and video calls with doctors in Mumbai.
Online Physician In Other Cities