Healthcare
Popular Hospitals And Apps For Online Doctor Consultation In Delhi
Hospitals and online platforms offering online doctor consultation in Delhi are on the rise. This includes renowned medical colleges like All India Institute of Medical Sciences (AIIMS) to private hospitals such as Apollo, Fortis, Manipal, Max, BLK Hospital, Sir Ganga Ram Hospital, Akash Super Speciality Hospital, and Primus Super Specialty Hospital, to name a few.
In addition to hospitals, healthcare apps and online platforms are also a great way to book an online consultation with doctors in Delhi. Practo, CureFit, 1MG, DocsApp, icliniq, CrediHealth, and Doctor Insta are some of the popular apps you can use to connect with a doctor online.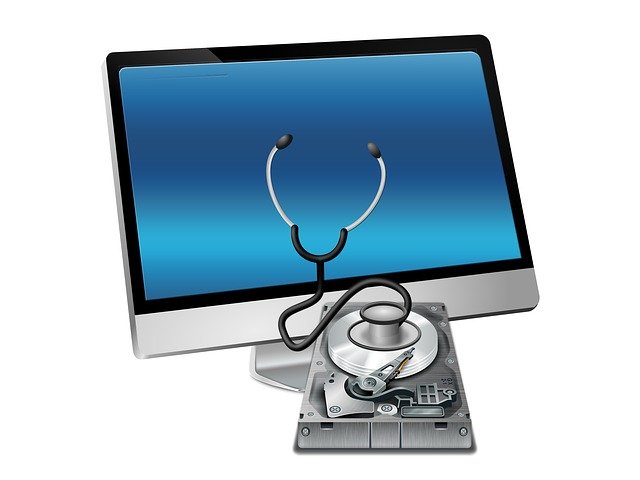 Hospitals With Online Doctor Consultation In Delhi
Whether you want to book a new appointment or a follow-up with your doctor, a good number of multispecialty hospitals in Delhi now allow you to do it online. You can visit their website or call their helpline numbers to book the consultation. Hospitals like Max Hospitals, BLK Hospital, and Primus allow video consultation with their doctors through apps like myHealth+ and My Healthcare.
Many specialty care hospitals have also started offering teleconsultation and video consultation to cater to their ever-increasing customer care. If you are looking for online consultation with a gynecologist or pediatrician in Delhi, you can opt for pediatric and maternity care hospitals like Rainbow. Dharamshila Narayana Hospital is among the top hospitals in the city that offers teleconsultation for cancer care.
Given below is a list of some of the best hospitals offering online doctor consultation in Delhi.
Hospital
Type
Location
Phone
All India Institute of Medical Sciences (AIIMS)
Public Medical College
Ansari Nagar, New Delhi
+91-11-2658-8500, +91-11-2658-8700
Manipal Hospitals
Multispecialty
Dwarka
+91-95503-78619, 180-0102-5555
Medanta Mediclinic
Multispecialty
Defence Colony
+91-12-4485-5017, +91-12-4414-1414
Max Hospitals (through myHealth+ app)
Multispecialty
Multiple locations
+91-88604-44888
Fortis Hospitals
Multispecialty
Shalimar Bagh (La Femme)
+91-11-4530-2222
Okhla Road (Escorts Heart Institute)
+91-11-4713-5000
Vasant Kunj (Flt. Lt. Rajan Dhall Hospital)
+91-11-4277-6222
Greater Kailash II (La Femme)
+91-11-4057-9400
Chirag Enclave (C-DOC)
+91-11-4910-1222
Rainbow Children's Hospital & BirthRight by Rainbow
Paediatric and Pregnancy and Maternity Care
Malviya Nagar
1800-2122
Eye 7 Eye Hospitals
Eye Care
Lajpat Nagar
+91-98703-19136, +91-11-4040-4070
Daryaganj
Janakpuri
Indirapuram
Apollo Hospitals (Ask Apollo)
Multispecialty
Multiple locations
186-0500-1066, +91-70938-40123 (chat only)
BLK Hospital (through myHealth+ app)
Multispecialty
Pusa Road
+91-11-3040-3040
Dharamshila Narayana Superspeciality Hospital
Cancer Care
Dallupura
186-0208-0208
Batra Hospital
Multispecialty
Mehrauli Badarpur Road
+91-99533-63343, +91-11-2995-8747, +91-11-2990-2001, +91-11-2990-3001, +91-11-2905-1280
Saroj Group of Hospitals
Multispecialty
Rohini
+91-11-4790-3333, +91-11-2790-3333
IBS Hospitals
Neurology
Lajpat Nagar
+91-76777-67748
Sir Ganga Ram Hospital
Multispecialty
Rajinder Nagar
+91-11-4225-4000, +91-11-2575-0000, +91-72890-54145, +91-97178-50699
Akash Super Specialty Hospital
Multispecialty
Dwarka
+91-88000-15905, +91-11-2808-8888, +91-97184-44333
Jain Hospital
Multispecialty
Vikas Marg Extension
+91-90151-11222
Rosewalk Hospital
Paediatric and Pregnancy and Maternity Care
Panchsheel Park
+91-11-4844-6666, +91-73032-00572
Sitaram Bhartia
Multispecialty
Qutab Institutional Area
+91-11-4211-1111, +91-85878-28049
Apollo Sugar
Diabetics and Endocrinology
Multiple locations
180-0103-1010
Venkateshwar Hospital
Multispecialty
Dwarka
+91-72900-72977, 91-11-4855-5555, +91-72900-72901
Institute for Liver and Biliary Sciences (ILBS)
Liver and Biliary
Vasant Kunj
+91-95409-47999 (Whats App only), +91-11-4630-0000
Primus Super Specialty Hospital (through My Healthcare App)
Multispecialty
Chanakyapuri
+91-70111-70111
Top Apps For Booking Online Doctor Consultation In Delhi
For those looking for online consultation with doctors in Delhi, healthcare apps like Practo, DocsApp, Cure.Fit, etc. are also quite helpful. Hundreds of doctors are registered on such platforms. You can download one of these apps, create an account, and choose a doctor based on your requirement.
Some of these platforms also offer free online doctor consultation – that is, you can post your health-related questions online and the doctors will answer your queries. You can also opt for video or audio consultation with these doctors after paying the specified consultation charges.
Here is a list of some of the leading mobile apps and online platforms that offer video consultation with doctors in Delhi.
How Does Teleconsultation Work?
Online consultation or teleconsultation is becoming increasingly popular these days as it allows patients to seek medical advice from the comfort of their homes. To book an online consultation, you must first visit the website of the hospital or download a healthcare app of your choice, choose the doctor, and choose the consultation slot. Remember, you will be allowed to get on a video call with the doctor only after paying the consultation charges online. Typically, hospitals and apps allow you to pay using a variety of payment modes such as debit cards, credit cards, digital wallets, netbanking, and the like.
Depending on what your medical condition is (for instance, skin allergy), the doctor might ask you to share pictures for better evaluation. Once the consultation is over, you will also receive the prescription from the doctor. Though it is an easy and hassle-free way to get doctors' expert opinion on certain medical conditions and ailments, teleconsultations are not a replacement for physical examinations and tests.
Online Doctor Consultation Facilities In Other Cities